Fault Detection & Classification System (FDC)
---
Brief Introduction
Collect tool temporal data in real-time and transcribe the data into indicators for monitoring and abnormality-detection; Alarm is sent once there is an abnormality, and actions (such as: make the tool out of service or notify the engineers…, etc) are taken to avoid continuing product-abnormality.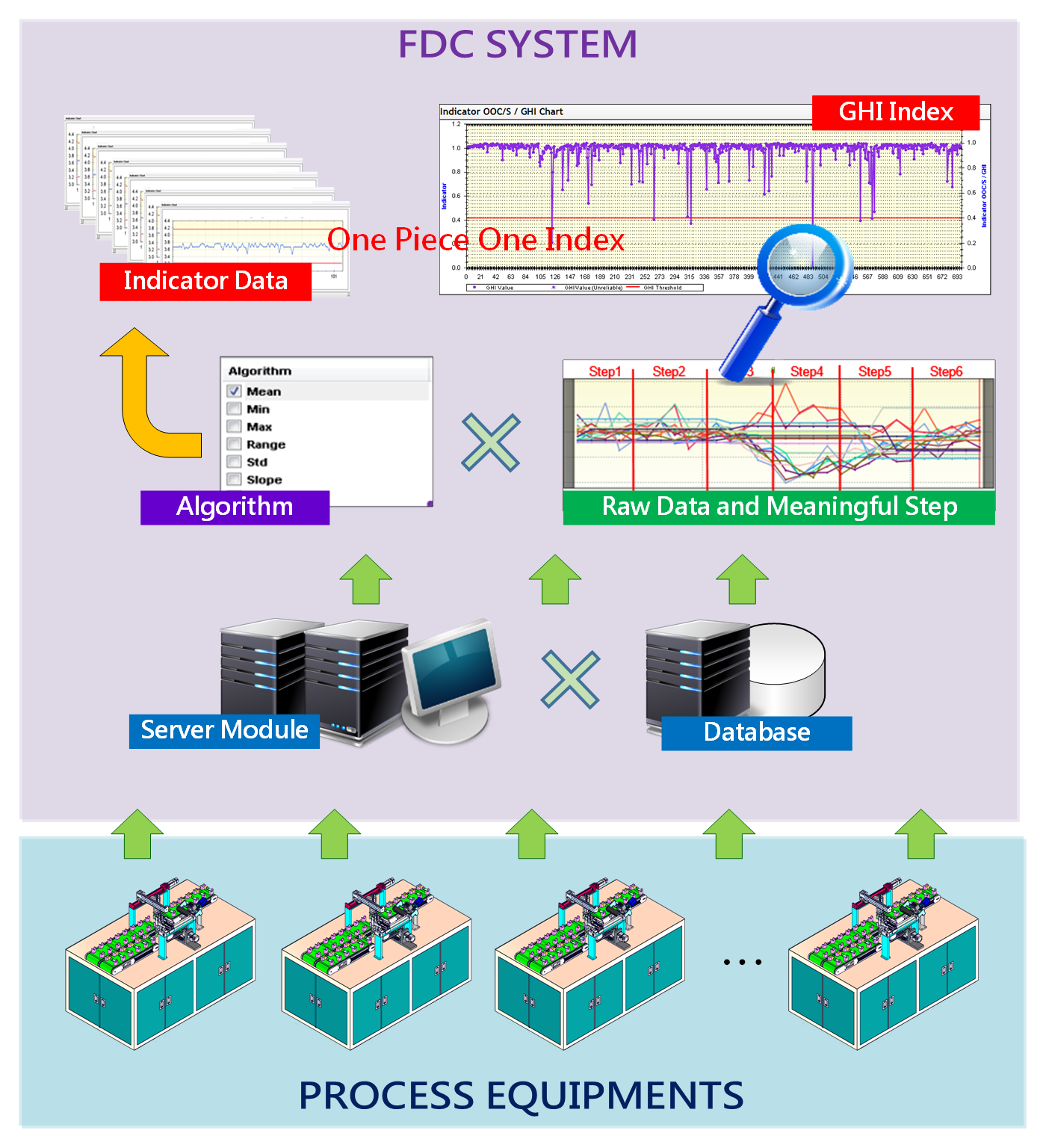 ---
Features and Functions
System will alarm when tool abnormal and inform engineer take action to avoid continuing production of defective products
Provide Global Heath Index (GHI) of equipment
Monitoring key parameters in real-time
Automatically sort top ten offset parameter to help user define and verify root cause by knowledge and experience
Provide front and back product's temporal data to help user compare difference fast
Provide web version to monitor OCAP in real-time
---
New Features and Functions in R2017a
Opitmize Fan Out Process: Auto edit Configuration.xml. If there is a suitable model, it will be auto fan out to the model system.
Show piece information in the GHI Chart. User can get the abnormal data easily.
Add alarm system: Receive abnormal alarm e-mail in real time by different user setting. Also provide real time OCAP overview.
---
Benefits :Quickly Diagnose Abnormal and Improve
Report back tool condition fast to avoid continuing production of defective products
Monitor production parameters in real time ()
Create the application data of AVM, R2R control, YMS and EDA to complete the basic of industry 4.0 big data analysis
Applications

TFT LCD CVD, ETC Process
Semiconductor PVD, Etch Process
LED MOCVD Process
HBT MOCVD Process
Laser MOCVD Process
Solar Customized Project
---