Predictive Maintenance (PdM)
---
Brief Introduction
Apply Predictive Maintenance to determine if actual maintenance is needed. When the system detects a device failure or predicts that an abnormality will occur , the proactive notification will inform the maintenance person to handle or arrange the maintenance to reduce the downtime.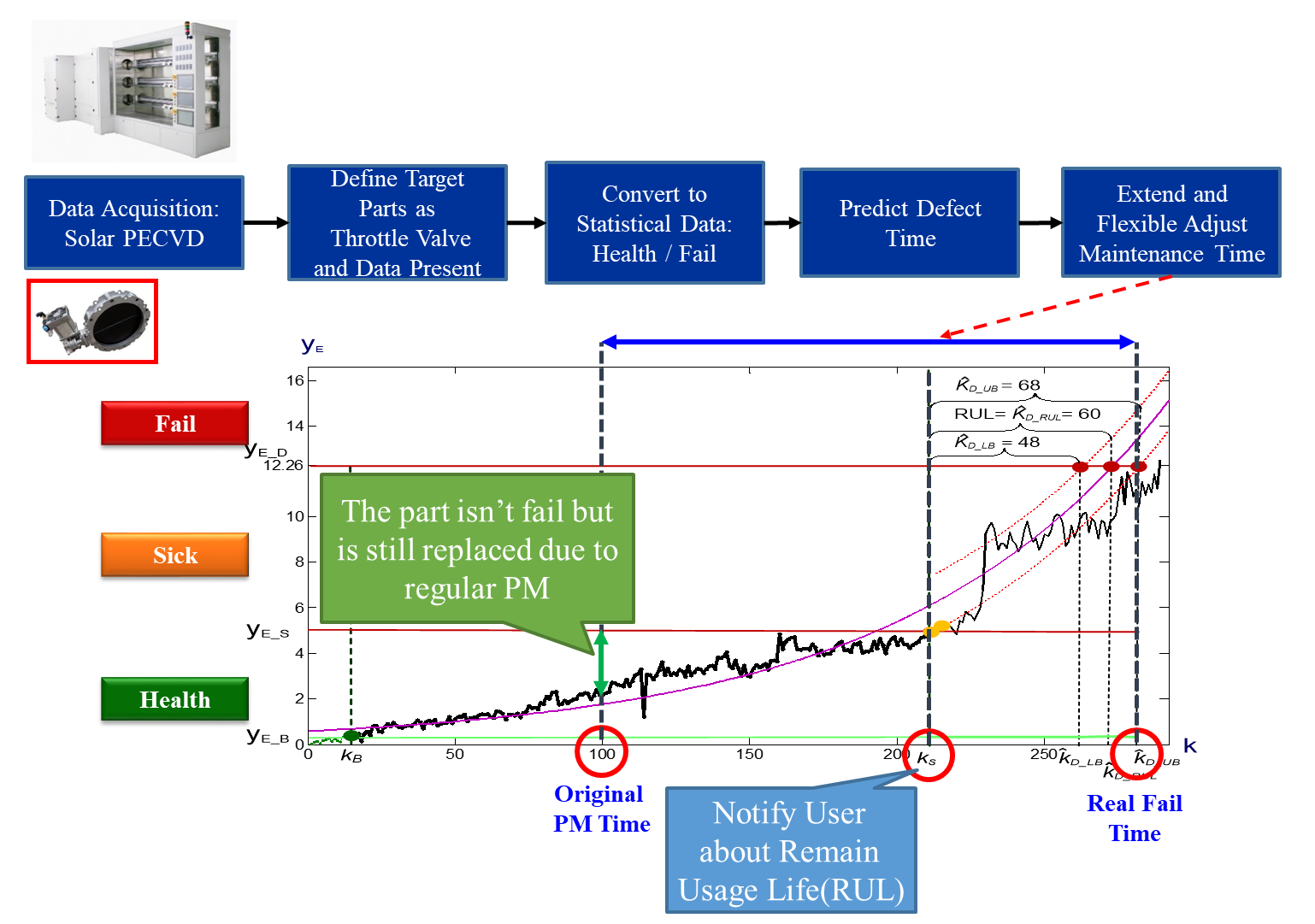 ---
Features and Functions
Find the important parameters that have interactions with the target device (example: throttle valve or dry pump), and then apply the real-time and accurate algorithm to define the reference point of TD health status, to achieve the goals of the error detection & classification and predictive maintenance.
---
Benefits
To reduce downtime and down counts of the process tools, and improve available time and efficiency.
Change the traditional preventive maintenance to the predictive maintenance. It can save 60% ​​of the maintenance costs in the throttle valve case.
The reduce of machine crash times can save more than 10 millions dallars of process time and Yield loss each year in semiconductor and TFT-LCD plant.
---
Industry & Process Implement
Industry
Parts
Semiconductor
Lamp
Display
Robot
Wafer Probe & Packaging
Oxygen Analyzer
Exhaust
Turbo Pump
Solar Industry
Butterfly Valve
Machine Tool
Linear Bearings
Oiless Bearings
Tool Wear
Linear Guide, Sliding Block
Applications

Semiconductor
Display
Wafer Probe & Packaging
Solar Industry
Machine Tool
---